Health and Well-Being Retreat
12-14th June 2015 - A Greet Weekend!
Thank you to all who attended our Health & Fitness retreat on 12th June at our Ingram Lodge. It really was a great weekend with some really hard work and dedication all round.
From walking through the beautiful countryside and practicing our HIIT training, to relaxing in the hot tub enjoying the tranquil surroundings... the weekend really helped us all to relax and kickstart a more healthy and nutritious lifestyle.
Thank you to our Personal Trainers Liam Anderson & Adam Colquhoun and our Nutritionist Sheena Elliott for their brilliant efforts and fantastic advice. We will be holding another one soon... watch this space!
More in this Section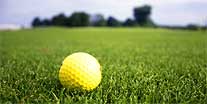 Golf
Situated only four miles from us at Redewater Lakeside Lodges is Bellingham Golf Club.
Find Out More