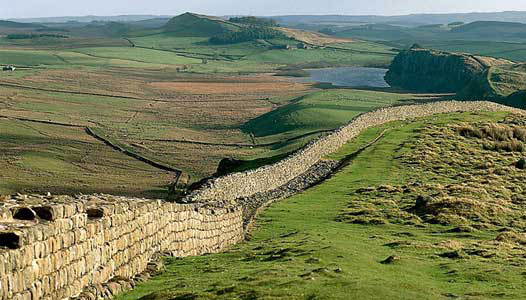 History
West Woodburn lies in the deep valley of the Rede on A68. This road largely follows the line of Dere Street, the roman road from York to Scotland.
Hadrians Wall was a defensive fortification in Roman Britain and is now an 84 mile National Trail stretching coast to coast across Northern England. Along the way it passes through some of the most beautiful parts of England, from the rolling countryside to the vibrant cities of Newcastle and Carlisle. Around a 30 minute drive from your lodge, you can visit some fascinating tourist sites along the wall, including Housesteads Roman Fort and Chesters, some of the best well presevered Roman Calvary forts in Britain. Visit the English Heritage website: http://www.english-heritage.org.uk/daysout/hadrianswall/ for more details.
The famous Roman Vindolanda Fort and museum also lies on the wall and is one of the North East's most famous and not to be missed tourist attractions. Formerly a key military post on the northern frontier of Britain, it is one of Europe's most important Roman archaeological sites, with live excavations taking place every year.