Things To Do
West Woodburn is set in the greater area of Northumberland, home to ancient castles, golden sand beaches, rolling hills, rugged moorland and friendly market towns. West Woodburn is also in close proximity to Kielder Water & Forest Park.
Northumberland is also home to England's most tranquil and inspiring National Park. There are also two areas of outstanding natural beauty waiting to be discovered, the Northumberland Coast and the North Pennines AONB.
The vast majority of the remaining sections of Hadrian's Wall World Heritage Site can be found in Northumberland, with five of the eight excavated forts and endless stretches of unbroken wall rising and falling over dramatic landscapes.
For more information visit: http://www.visitnorthumberland.com/
More in this Section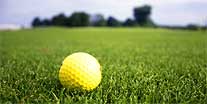 Golf
Situated only four miles from us at Redewater Lakeside Lodges is Bellingham Golf Club.
Find Out More